Baby boomer, nerdy kid, Vietnam vet, engineer, daddy, grandpa.
Politically Incorrect. Proud Anti-Idiotarian.
"For those who have fought for it, freedom has a taste the protected will never know."
2004/09/12
Band of Bloggers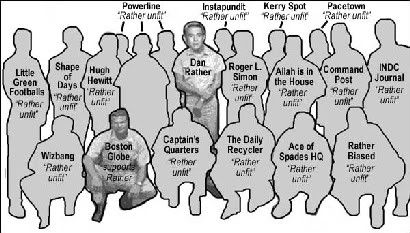 Praise be to Allah for the idea and a Clenched Fist Salute to The Commissar for enhancing it.
Hat tip: Captain's Quarters