Things could be worse. They have been in the past.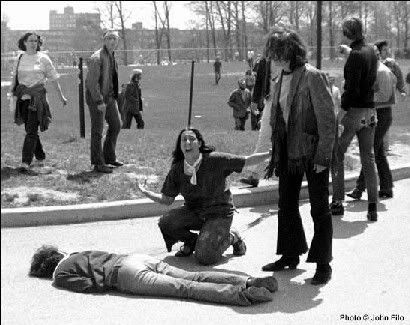 TigerHawk points out that despite all of the indignation on both sides of the blogosphere about the way a couple of Kerry supporters have been treated at pro-Bush gatherings and the way some Bush supporters have been treated at pro-Kerry functions, things have been a lot worse in the past, within his and my memory. There were some students, and some non-student agitators, at Kent State and a lot of other campuses, that fully deserved lengthy jail terms for their "protest" activities in the spring of 1970. No one deserved what happened at Kent State.
It's been worse people. Pray with me it never gets that bad again.